GET ON THE "A-LIST". It's true! Life is meant to be fun, exciting, and pretty much a walk in the park--at least most of the time! And you (yes, YOU) are supposed to happy. Not "kind of, sort of happy", but  high-five yourself, off-the-rails happy. Okay, maybe that kind of bliss isn't on your radar screen just yet. No worries! Aim for being "satisfied"; it's a great place to start. And join our mailing list to get the scoop on our latest videos and events created to show you how to get more of everything you want . . . including that "happy" thing!  
Be Your "Happy Place"
Point blank, there's nothing more important in life than feeling good. It's that simple.
So, there are two questions you might consider asking yourself throughout the day (these are simple, too):
"How do I feel right now?"

"What can I do to start feeling good, or better, or even great?"
Maybe you're wondering why it's important to ask these questions. The answer might surprise you. . .
What

Project?
Yes, there's a project behind TheVibeProject, and it's BIG!
It's based on what we love doing, which is letting people know how powerful they are...
How powerful WE ALL ARE.
And, because we believe everyone is meant to be happy (and can be happy) we focus on this message, too.
Go ahead, call us "idealists". But, in a walnut shell , that's the simplicity of our mission and message. . .
Mission Possible
Have you ever wondered what would happen if everyone on our planet knew how to get what they wanted: health, wealth, happiness, loving relationships, a fulfilling career. . .
An inspired life! (Or anything, anything, else.)
And what would happen if everyone believed there really is "unlimited abundance", and this was a universally shared core belief?
Would there ever be an argument over who gets. . .
Good Vibes for All
Wear good vibes. Share good vibes!® We have premium tees for everyone: Original and inspiring designs. 100% cotton. Men's, women's, teen's and children's styles. Look great and share an awesome message you can feel really good about. Can it get any better? Yes!
For every shirt purchased, we donate one of our "Affirmation Tees" to a child who might not have the means to buy one. This is the "project" behind TheVibeProject. And it's BIG! Learn more here.
Look good, share awesome vibes, and send a powerful message to the world. Let's face it, you're pretty much a rockstar...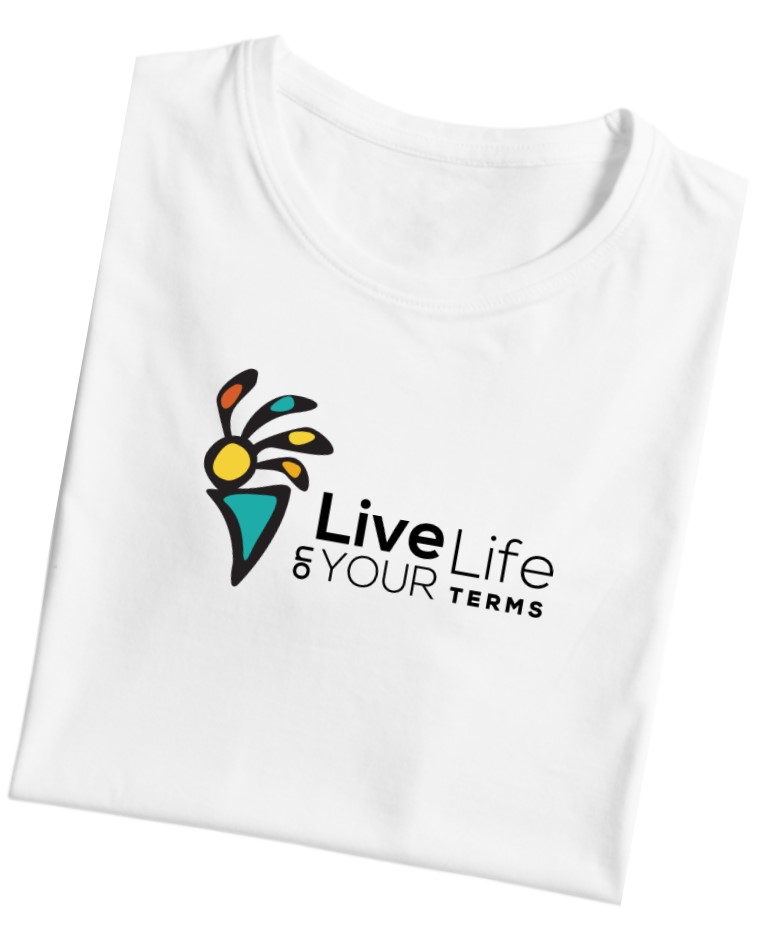 Manifestation Mastery World Summit 2020
Lift Off!
Are you ready to discover how to get more of what you want? Your timing couldn't better.
We're putting together an all-star group of "master manifestors" to share the intimate details of how they consistently attract the things they want into their lives.
Over 7 days, they'll share their real-life experiences and step-by-step techniques for creating lives most people only dream about. And, believe it or not. . .
This event, "The Manifestation Mastery World Summit 2020", is FREE (that's right, "no cost").
Get What You Want
From financial wealth to incredible health, to passion-filled relationships, inspired careers, and head-spinning happiness, you'll discover the "secrets" behind attracting and maintaining abundance and success everyday of your life.
Rest assured, it's no mistake you're reading this now. It's not a "coincidence". Somewhere along the way you promised yourself that one day you'd discover how to get what you want in life. You've kept your promise. So...
Get ready for "lift off"; that day has arrived! Claim your seat now for the upcoming Summit, and we'll keep you posted on the official launch date!
The Manifestation Mastery World Summit 

i

s 100% CONTENT ONLY and 100% FREE: There is absolutely nothing (zero, zilch, zip, nada) to buy. Claim your spot for unlimited access to the entire event AND the post-event recordings. PLUS, you'll get a digital copy of "The NEW Science of Getting Rich". Yes, free. It's an awesome way to jumpstart your journey on the Manifestation Super Highway, starting now! 
Let's Connect
Of course we'd love to hear from you. So, let us know what's up.
Just fill-out the form on the right and we'll get back to you in a jiffy (which means "quickly"). But remember, we do sleep; so if you send us a message at 2 a.m. on a Saturday, it may take a little longer than usual.
If you want us respond by text message or a phone call, say so and make sure you leave a working cell number.
Talk soon!